Preparing Your Pet for a Move
Sun, Nov 17, 2019
By: Patrina Sykes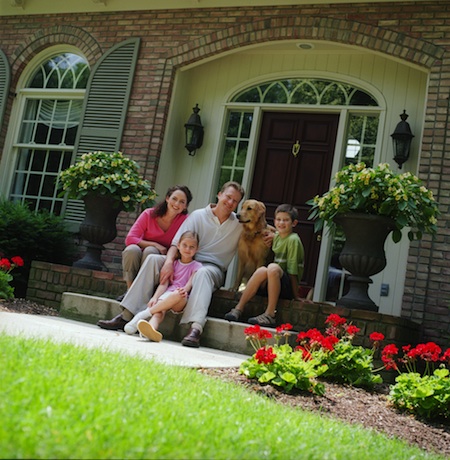 Moving is stressful for people and it can be even more stressful for pets. After all, you and your family understand the move and why it's happening. Your pet doesn't.
At Gilmore Services, we often have moving clients ask us about preparing a pet for a move. Here's what you need to know.
Move to a Pet-Friendly Area
The first thing you should do for your pet is to take their needs into consideration before you buy a new home or rent a new apartment. Here are some questions to ask:
Are pets allowed?

Does your new home have a fenced area for your dog?

Is there enough room inside for your cat to be active and healthy?

Is there a private space where you can feed your pet and/or set up a litter box?

Is the area a safe place to walk your dog?

Is there a dog park nearby?

Are there emergency veterinary services nearby?
Keeping your pets' needs in minds when you choose your home is the first step to making sure that your pets are comfortable and happy.
Contact Your Veterinarian
If your pet has recently had a veterinary exam, you may not need to take them in before you move. However, you do need to contact your vet if:
You are moving out of your veterinarian's service area

Your pet is especially anxious about being in the car or flying

Your pet has health problems that may complicate their experience during the move

Your pet will be traveling by air (you'll need a veterinary health certificate)
For example, if you're moving out of your vet's service area, you'll need to get a full copy of your pet's records to give to your new veterinarian. Likewise, if your pet needs help staying calm during the move, your vet may be able to prescribe a sedative or anti-anxiety drug to keep them calm.
You may also want to ask your vet for a referral to a vet near your new home. You and your pet will be happier if you switch to a vet who's recommended by somebody you trust.
Prepare for the Move
Before moving day, you'll need to decide how to move your pet. If your move is a reasonably short one, you may be traveling by car. That means you'll need a pet carrier and some items to keep your pet calm and occupied during the drive. You should also have plenty of bottled water and portable food and water bowls. If you plan to stop overnight in a hotel along the way, make sure to confirm that your stops are pet-friendly before you book.
If you're traveling by plane, you'll need an appropriate carrier and a veterinary health certificate. You should check the USDA website for other requirements before you schedule your move.
Finally, make sure to stock up on your pet's regular food. This isn't a good time to switch foods or run out of their normal food.
During the Move
On moving day, either board your pets or keep them in a room where they won't be disturbed by movers and other people coming and going.
If you're driving with your pet, it's important to check in with your pet regularly during the move. Make sure that their carrier is well-ventilated. Never put a pet carrier in the back of a moving truck as it can get extremely hot in there.
Cats should have access to a litter box regularly. Stop frequently to let your dog out as well. It's your responsibility to make sure that your pet is safe and comfortable throughout your move.
Getting Your Pet Accustomed to Your New Home
When you arrive at your new home, it's important to help your pet settle in. You should:
Double check to make sure any area where you keep your pet is pet-proof. This includes any room you might put your pet in as well as your yard.

Spend some time reassuring your pet with plenty of affection. Remember, your pet doesn't understand why you're moving.

As soon as possible, update your pet's microchip information and contact your new vet.
Your pet will find comfort in familiar things and a regular routine. Make sure to stick to your regular feeding and walking schedule.
Conclusion
Moving can be stressful for pets, but the information we've included here will help you and your furry friends settle into your new home quickly.
Preparing for a move? Click here to learn how Gilmore Services can help!