Is Offsite Shredding Secure? Onsite vs. Offsite Shredding Services
Wed, Nov 18, 2020
By: Jim Beran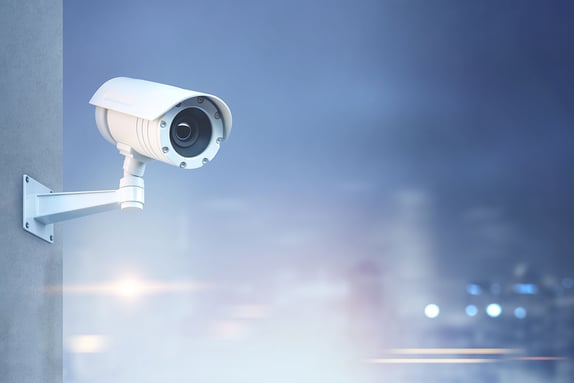 As a business manager or owner, you want to protect your client's confidential information, so you make the smart move and decide to work with a local shredding service company. But is that shredding service provider AAA NAID Certified?
Many shredding companies offer onsite and offsite shredding services. Onsite is performed on the premise of your organization. Offsite shredding is where your documents are picked up in a secure shredding truck, taken to a secure facility and destroyed.
But we get often get asked if the offsite shredding service is secure. Well is it?
The shredding industry is highly regulated and information security is incredibly important for businesses in Florida, considering that the state of Florida is one of the highest ranked states for identity theft.
NAID is the organization that sets the standard for best practices in secure data destruction. To be AAA NAID Certified, shredding organizations go through a stringent vetting process to confirm that they adhere to all of today's state and federal information security laws and regulations.
Gilmore Services is proud to say that we are AAA NAID Certified and you can visit our certification here.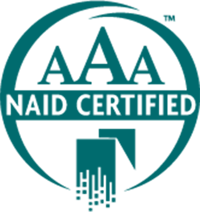 When you set up shredding services, you can choose to have us bring our shredding truck to your business and shred documents right on your premises, or we can pick up documents and take them back to our secure facility to shred them.
Both methods are extremely secure.
Offsite Shredding Services
When you opt for offsite shredding services, we'll pick up your documents. You can choose a one-time purge every six months or every year, and a secure truck will take your documents to our secure facility to shred them. Once we shred your documents, you'll receive a certificate of destruction. This is the perfect option for companies that don't have a lot of documents that need to be shredded on a monthly basis.
You can purge your filing cabinets when you need to, then contact us to schedule a pick up time. We'll pick up your documents and bring them to our secure facility to shred them.
Onsite Shredding Services
When you choose onsite shredding services, our secure shred truck comes to your premises. You can watch us take lock boxes out to our secure truck, which is parked in your parking lot. We'll shred your documents and digital media and then give you a certificate of destruction.
Our onsite shredding service is perfect for those businesses who have a lot of documents to shred. Businesses that might use onsite shredding include accountants, lawyers, doctors, and financial institutions.
We provide locked consoles so that you can put documents and files into the consoles as they become obsolete. This helps make room in your filing cabinets. We come to your business on scheduled date and time to empty the locked consoles into the shredder on our truck. We never touch the documents.
Our bins hold from 11 gallons to 95 gallons, so even if you prefer onsite shredding, but do not have a lot of documents, we can still accommodate you.
Certificate of Destruction
The certificate of destruction declares that you followed state and federal regulations for records management. You receive a certificate of destruction after we shred your documents and digital media.
Should your business ever become compromised, you will be able to prove that you shred your documents.
What Happens to Documents After They Are Shredded?
Once your documents are shredded, they are mixed with other business's documents and then baled and sent to a recycling facility. The recycling facility must abide by the same strict state and federal standards that we are bound by to keep your documents secure.
Contact Gilmore Services
Whether you want to set up offsite shredding or onsite shredding, contact our office to set up a schedule. If you are not sure which method to use – both of which are very secure – we can help you determine whether you have enough documents to warrant a locked console and weekly, bi-weekly or monthly pickup. Contact Gilmore Services to discuss your needs and schedule a time for us to shred your documents.