Managing E-Waste 4 Tips for Proper Electronics Disposal
Thu, Jul 18, 2019
By: Steve Clopton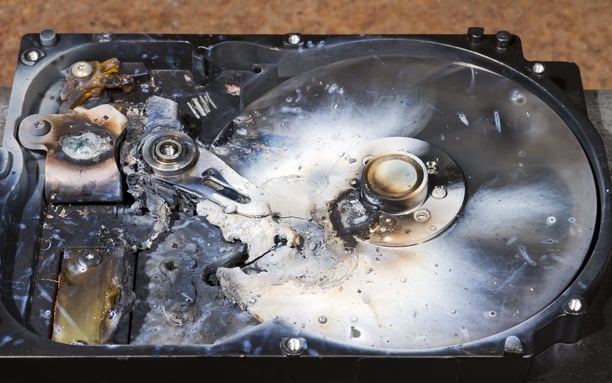 As more businesses turn to paperless documents and storage, it's essential to have a plan for managing e-waste. You need to protect your valuable data, but you also need to figure out how to properly dispose of electronics that you're no longer using.
At Gilmore Services, our clients often ask us for help with the issue of e-waste. Here are 6 tips to help you dispose of your outdated electronics responsibly.
#1: Buy Only What You Need to Minimize Waste
One of the best ways to manage e-waste is not to create it in the first place. A lot of businesses and individuals lose track of the electronics they have. As a result, they buy replacements they don't need.
Keep a careful inventory of what you have and check it before you buy anything new. At the same time, take good care of your existing electronics. Keeping things in good condition will reduce the amount you spend on new items and minimize the e-waste you create.
#2: Delete Data and Personal Information Before Disposal
It can be risky to get rid of old electronics if they haven't been properly protected. If you're going to get rid of a laptop, you need to make sure that none of your personal information (or valuable business data) is on the hard drive.
Working with an experienced data destruction company will ensure that your electronics are clear of data and safe to sell, destroy or donate.
#3: Donate Items and Take a Tax Deduction
You probably already know that it's not a good idea to throw old electronics that contain data away. They don't biodegrade and any data on them may be vulnerable.
Your old cell phone might be too slow for your taste but that doesn't mean someone can't use it. There are plenty of charities that accept donations of cell phones. For example, Cell Phones for Soldiers provides cell phones to people in the military.
#4: Partner with an Electronic Shredding and Disposal Service
Finally, if you have a large amount of e-waste – particularly if it has been used to store sensitive data – consider partnering with an electronic shredding and disposal company like Gilmore Services.
We have years of experience managing e-waste. We can shred and safely destroy hard drives, CDs, digital media, and cell phones either at your location or at our secure facility. We give our clients the peace of mind they need by properly disposing of their e-waste.
Conclusion
Managing e-waste responsibly is a must. The 4 tips we've included here will help you do it properly – while protecting your data and the environment.
To learn how Gilmore Services can help with managing e-waste, please click here now.