Keep Your Children from Identity Theft & Secure This Back To School Season
Fri, Aug 26, 2022
By: Jim Beran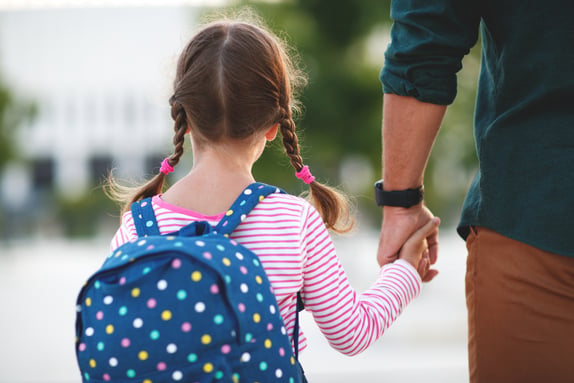 Tis the season for school shopping, lunch box notes, bus rides, and - identity theft?! Unfortunately, the back-to-school season is a fruitful time for identity theft as vaccination records, free and reduced lunch applications, birth certificates, and other secure and confidential documents change hands, both physically and electronically. Whether you're scanning copies of vital records to your computer and then emailing them to the school or making a copy and sending it with your little one on the first day, you could be at risk of a breach.
In this blog post, we'll go over the most important steps to protect your children from identity theft as you share their personal information with daycare providers, schools, doctors, dentists, and more during this back-to-school season.
Electronic Documents
Children may be over fifty times more likely to fall victim to identity theft than adults. While it might sound far-fetched, it's a common problem affecting 1.25 million children annually. That means one in every 50 children has experienced a form of child identity theft. Thieves use children's information to take out credit cards, borrow money, rent an apartment, or even earn income without paying taxes.
One of the most common ways a thief will access your child's information is through an electronic breach. You can help prevent that from happening by:
teaching your children not to share their personal information online, including their date of birth, address, or social security number, even with people they trust
password-protecting files that contain confidential information like account numbers, social security numbers, and dates of birth
having old hard drives professionally destroyed before you discard, donate, or store electronic devices or computers you no longer use
Paper Documents
Paper documents can also be used to steal your child's identity, and since most child identity theft is done by somebody the family knows, it's likely that paper documents are the culprit. You can help prevent your child from falling victim to identity theft through paper documents by:
locking vital records like birth certificates, social security cards, vaccination records, and more in a locking file cabinet in your home
never send secure documents with your children to deliver to their school or teacher, like vaccination records or copies of their birth certificate
asking a professional shredder to shred paper documents when they no longer need to be retained, including your tax returns, which contain your children's social security numbers
Contact Gilmore! Where Your Security Matters!
In most child identity theft cases, the perpetrator is a close friend or family member. For this reason, leaving confidential documents and devices with confidential information unsecured around your house puts your children at risk. The most important step you can take this season and all year long is to properly dispose of physical and electronic documents containing private information about your children, including their full name, date of birth, social security number, and more.
Gilmore offers secure document shredding and hard drive destruction in and around Pensacola, Florida. Contact us today to learn more.