How Do Data Breaches Happen?
Wed, May 11, 2022
By: Jacob Gilmore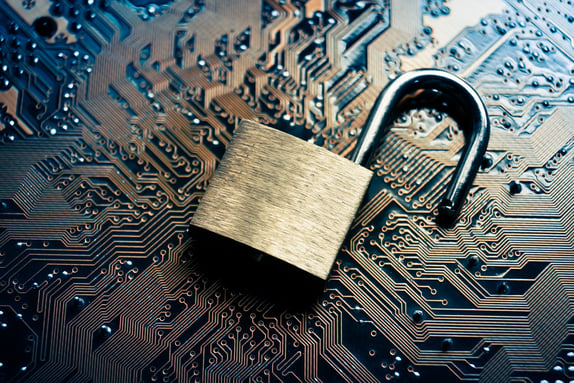 As technology has become essential to the business world and life in general, we often hear about data breaches and how it has completely destroyed a lot of companies and compromised sensitive information. Data privacy doesn't have to be compromised if the right protocols and safety measures are put in place.
What exactly is a data breach?
A data breach is when confidential information is exposed to individuals who share it without permission. In most cases, data breaches may have criminal intent.
Why do data breaches occur?
Most of the time, it's from businesses and their employees being negligent. Human error, not updating the system, malware, employee misuse, and theft of the company's electronic devices are some of the main reasons there are so many breaches going on.
Data Privacy Protection
Data protection starts with you. Once you ask the right questions about how a data breach will affect your business and how you can prevent it, you can move forward with a solid plan in place. It's important to know what types of information are targeted in data breaches.
Individuals capitalizing on data breaches usually target weak or stolen credentials, compromised computers or devices that have malware, third-party access, mobile devices, and payment card fraud. Having data breach recovery plans in place is key, as data breaches can do serious harm which results in thousands, or even millions of dollars in damage.
Data Breach Prevention
Some of the best ways to implement data breach prevention are to research any compliance protocols that must be adhered to. There are several laws in place that bind a company to regulatory measures. It is also important to have a document retention and destruction schedule that will help you stay on track. Businesses need the right people in place to keep things moving. Do not have one person in charge of data protection. There needs to be a team that can help each other every step of the way. One of the best ways to do this is to partner with an experienced document management and destruction team that knows what to do.
Once a data breach occurs, getting things back to normal can be difficult. Your document destruction plan should have hard drive destruction and recurring shredding services as part of the infrastructure to ensure your information is safe and sound.
Contact Gilmore
Knowing the laws and what you are dealing with can help you put the right protocols in place to safely store your data. Using a document storage company like Gilmore provides you with multiple services under one roof. From hard drive destruction to shredding services when you need them, our team is ready to help you prevent your company from being the next victim of a costly data breach.
We are NAID certified and stand behind our services. We offer the experience and expertise you need to take your business to the next level, ensuring your clients and customers will feel safe, knowing you have taken every precaution to keep your data, and theirs, safe.
For more information on our services and how we can assist, contact an associate at Gilmore today.