4 Benefits of Hiring a Moving Company During the Off-Season
Wed, Dec 04, 2019
By: Patrina Sykes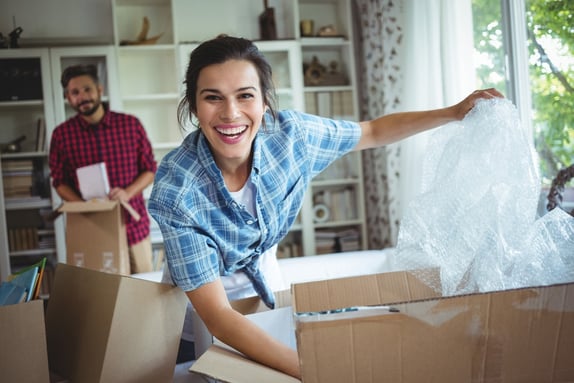 Moving from one place to another can be stressful, particularly if you plan to move at a busy time of year. For example, trying to book a move in a college town in August or September can be a real challenge!
At Gilmore Services, we help people move year-round. One of the questions we sometimes hear is:
What are the benefits of hiring a moving company during the off-season?
That's a smart question because there are some significant benefits – and they may be enough to convince you to expedite or delay your move to reap the rewards. Here are 5 benefits to consider.
#1: You're More Likely to Get the Moving Date You Want
When you move at a busy time of year, you'll be competing with every other person who's moving for the time and schedule of your moving company. That can mean that you end up needing to move on a weekday or on a date that's less than convenient for you.
By contrast, moving in the off-season means that you'll have less competition and more freedom to pick the moving day you want. That's a big benefit when you're trying to plan a move around work and school schedules.
#2: You May Get a Break on the Cost
Another big benefit of moving during the off-season is that it's sometimes less expensive than moving at a busy time of year. Moving companies charge more when they're busy, which is usually during the summer months. If you're willing to book your move at a time of year that's not so busy, you may find that there's room to negotiate the price.
The same is true of mid-month moves. Most people move to apartments at the beginning or end of the month. If you can move in the middle of a month, you'll have less competition and you may find that your moving company can be flexible with pricing.
#3: You'll Have More Resources
Moving at a peak time means that lots of people are out shopping for basic moving supplies, including:
Boxes
Packing tape
Bubble wrap
You may have difficulty getting what you need – and even a well-stocked moving company can run out of supplies at a busy time.
By contrast, moving in the off-season means that you'll have far less competition for limited resources. You may also find it easier to get the installation times you want for basic services such as cable and internet, and that's an important consideration.
#4: You'll Be Able to Enjoy the Summer Months
Finally, moving during the off-season means that you'll have time to relax and enjoy the summer months while other people are moving.
While we understand that it's tempting to move while your kids are out of school, there are advantages to being able to relax with them, take a vacation, or spend your weekends at the beach instead of packing.
Conclusion
Moving in the off-season isn't convenient for everybody. However, if you have some flexibility in when you move, you may have a more affordable, flexible, and pleasant moving experience than you would during the peak season.
Need help with your upcoming move? Click here to find out how Gilmore Services can assist you.