Gilmore Services Coronavirus Update
Fri, May 01, 2020
By: Jim Beran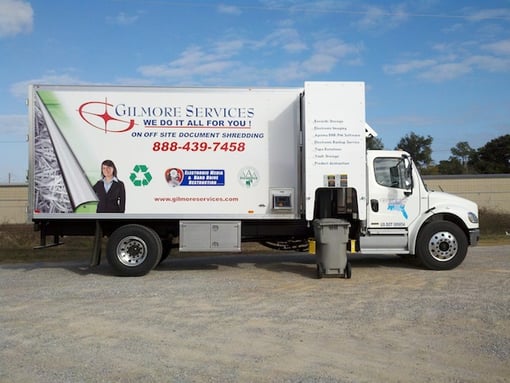 Like all of you, we have been following the COVID-19 pandemic news with concern and sadness. This is a difficult time for the entire world, and we must all come together if we hope to come through this challenge.
In response to advice from infectious disease specialists such as the World Health Organization and the Centers for Disease Control, Gilmore Services has made changes to the way we do business. We want you to know that our priority is your safety and well-being.
Because we consider our employees and clients to be part of the Gilmore Services family, we have changed our operations effective March 19, 2020. Here's what you need to know.
Cleaning and Sanitation
The CDC recommends regular cleaning and disinfection of work surfaces and common areas. We have implemented those recommendations in our facilities to minimize the risk of spreading the virus.
Likewise, we have recommended that our employees wash their hands frequently for 20 seconds using soap and hot water. We have made hand sanitizer available to drivers as well.
No Contact Deliveries and Pickups
Gilmore Services staff members have been instructed to follow new, no-contact rules when they interact with clients. Drivers will no longer ask clients to sign their scanners when they pick up or drop off shredding bins. Instead, they will record the client's name in the scanner without requiring a signature.
This change is in keeping with CDC recommendations about mitigating the spread of COVID-19. It's our intention to keep our employees and clients safe.
Suspension of Walk-in Shredding Services
In the past, we have been happy to offer walk-in shredding services to local clients who prefer to bring their documents directly to us. However, we have suspended walk-in shredding services until further notice.
If you have shredding needs, we are still here to help. You can simply call our office or contact us online, and we will work with you to schedule a pick-up or drop-off time in accordance with our new guidelines.
Main Lobby Closure
Until further notice, the main lobby of Gilmore Services is closed to all visitors. We have taken this step to minimize person-to-person contact in an enclosed space.
To accommodate for this change, we have implemented new procedures to allow our clients to access the records they have stored with us and to drop off items for storage or shredding. Our goal is always to maintain appropriate distancing to ensure your safety.
New Drop-Off and Retrieval Procedures
The closure of the main lobby has necessitated changes to our regular document drop-off and retrieval procedures. Here is how it works.
Clients will ring the outdoor bell to summon a Gilmore Services employee.
The employee will meet the client in the open air to discuss their needs.
Clients will drive to the back of our facility, where a Gilmore Services employee will unload items being dropped off or load items being retrieved into the client's vehicle.
At all times, we will adhere to social distancing recommendations.
Flexible Response
We recognize that experts are still learning about how COVID-19 spreads from person to person. We are committed to following the crisis as it evolves and to adapting our services as needed. Your health and safety will always be our priority and we appreciate your patience and understanding as we strive to provide the services you need in a responsible way.
If you feel that your business may be interrupted by the COVID-19 pandemic, please get in touch with us at shredding@gilmoreservices.com. We will work with you to ensure that you have access to your documents as needed.