Preparing to Move in Pensacola? Try these DIY Tips Before the Moving Company Arrives
Wed, Oct 22, 2014
By: Jim Beran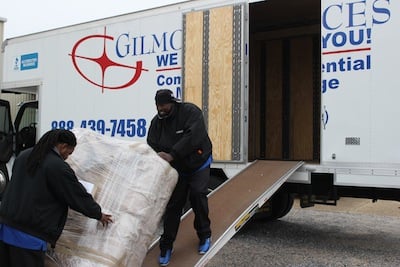 Taking on a household move is rarely considered a pleasant pastime, yet we all do it. Many of us will be involved in multiple moves throughout our lifetime. According to the United States Census Bureau, between 2012 and 2013, 35.9 million people in the United States moved to a different residence.
With all of these relocations, it's important to plan ahead to make your moving a day a little easier.
Are you preparing to move in the Pensacola area?
Try these DIY tips to reduce clutter and relieve stress before the movers arrive.
Having reliable records is key for many things in life. Before moving, make sure to take digital photos of scratches, imperfections or any other notable details of your home that you might need to have a record of in the future.
Do you walls have small holes from hanging pictures or décor? One simple way to fill in holes is by rubbing them with a new bar of soap.
Before you unplug and pack electronics, take pictures of the back of your TV, computer and other devices to know how the wires are hooked up when you get into your new place.
A good residential moving company will pack it all for you. Be sure to set aside frequently used items like your keys or toothbrush before movers arrive.
Remember to defrost and clean your refrigerator and freezer before moving day.
Have skid marks on your floor? Try using a tennis ball to buff out scuffmarks.
Use this time to downsize and reduce clutter before your move. Properly dispose of expired medications, clean out your pantry, have outdated information shredded, and donate clothing you no longer wear.
With almost 60 years experience in the moving industry, Gilmore Service's licensed and insured moving department knows how to get the job done for you, while keeping your belongings safe. Request a free moving quote and find out how our movers in Pensacola, FL can take on your next move.