Where Records Management is Headed in the Next Five Years
Tue, Jul 29, 2014
By: Jim Beran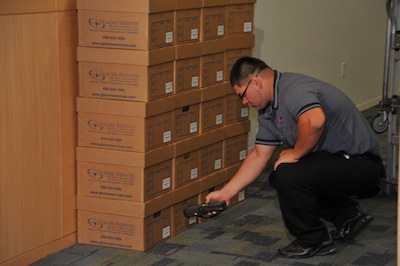 Records management has traditionally been important to organizations needing to keep records organized and secure throughout their life cycle. Many people associate records management with storing, archiving, tracking or destroying records. Today, records management companies are ever-evolving as they adapt to new technological trends. Now, records management companies are going beyond creating retention schedules by adding privacy and security policies in addition to overseeing traditional records operations.
Because modern businesses thrive on both physical and digital information, the records management industry is taking measures to remain ahead of the curve to prevent mishandled information.
Records Management and Information Governance -
What's the difference?
About five years ago, a consulting firm named Gartner coined the following term and definition: Information Governance (IG) – the specification of decision rights and an accountability framework to encourage desirable behavior in the valuation, creation, storage, use, archival and deletion of information. It includes the processes, roles, standards and metrics that ensure the effective and efficient use of information in enabling an organization to achieve its goals.
According to Tom Biggs, our in-house records expert at Gilmore Services, "that's mainly what many Records Managers (RM) or Records and Information Management (RIM) professionals have always done."
In the new Information Governance Benchmarking Survey released earlier this year by Cohasset Association, ARMA and AIIM, the authors provide the following definitions for Records and Information Management and Information Governance:
Records and Information Management (RIM) is information life cycle management – the management of information from its creation through its active and inactive phases and concluding with its final disposition.
Information Governance is emerging as a comprehensive platform for managing information. Cohasset defines information governance as establishing the policy-level rules, investment priorities and accountabilities for managing the life cycle of information.
"We can call ourselves any label, but there are very specific records management problems that will ultimately only be resolved by records management professionals," said Biggs.
Where is records management headed in the next 5 years?
Despite the changes in technology, the need for hard copy documents is unending, making off-site document storage here to stay. Though we offer digital storage and cloud document management at Gilmore Services, we know the importance of both hard copy and digital records management. Not only is hard copy document storage important for compliance purposes, it can also more affordable than imaging.
Consider this statistic: To have one box of documents (2,500 pages) professionally scanned actually costs the same as having one box professionally stored for about 27 years.
For documents with a required retention period that your company no longer needs frequent access to, off-site document storage is the most cost effective choice in the long run.
With our eye on the future, we are here to put our records management experience to work for you. Find out more by contacting us and learn why Gilmore Services isn't afraid of logistics.