4 Tips for Moving From a House To a Condo
Tue, Jul 08, 2014
By: Jim Beran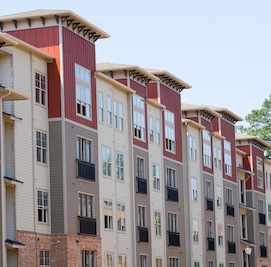 Moving from a house to a condo can be a major change. The square footage, yard space and privacy are all qualities of living in a home that many of us are accustomed to.
Whether your children are grown, your home requires too much upkeep or you are simply ready for a change of scenery, moving to a condo can be an exciting experience.
Condos are known for being well maintained, offering lots of amenities, less maintenance and being located in desirable or convenient areas.
For such a dramatic shift from a single household to a condominium, having a plan in place for your move is essential.
Here are four tips to make downsizing from a house to a condo feel like less is more.
Downsizing
Condo living is generally less spacious than living in a house. With a new space to work with, now is the time to begin clearing out the clutter. Make a list of your "must have" items and from there, decide what you can do without. Whether you decide to give things away to family, friends or donation centers, or sell them at a garage sale or on Craigslist, the important part is to start early. Begin your downsizing process up to a month in advance to spread out your moving efforts and remain organized.
Packing
When searching for professional residential moving companies, look for a certified company that also offers packing services. Professional movers can apply their expertise to pack your home using the most organized and efficient techniques. Instead of worrying how you are going to pack and move your furniture, let professional movers handle the strategy while you focus on other aspects of the move.
Moving
When moving day finally arrives, make sure that your bed, kitchen items and toiletries are the last items packed, as they will the first you will need in your new condo. Once you arrive and unpack, having a pile of all of your boxes in one room can be overwhelming. Look for a moving company that categorizes boxes by room, so your belongings are better distributed and you can settle in quicker.
Are you moving long distance? A Pensacola moving company is equipped to take on your interstate move while protecting your belongings.
Arriving
Depending on the floor, you may need extra assistance moving your furniture and boxes up several stories. Some high-rise condos have larger elevators specifically for moving purposes. Call ahead and see if it is necessary to book an elevator on moving day.
Are you preparing to move from a house to a condo? At Gilmore Services, we are here to help. Let us put our almost 60 years of moving experience to work you. Contact us to find out more and learn ways to prepare for your next move.