How to Choose the Right Moving Company for Your Residential Move
Tue, Apr 08, 2014
By: Jacob Gilmore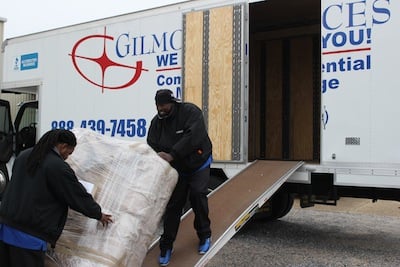 The decision to move is rarely one made lightly. A large portion of our lives is spent at home, which makes moving such an important life event. In fact, its often reported that moving is one of life's most stressful events.
While searching for residential moving companies, it's important to find a reputable business that can keep your belongings safe throughout the entire process.
To make the decision easier, here are a few tips to help you find the right moving company for your next residential move in the Pensacola area, and beyond.
Do they have the credentials?
Checking a moving company's credentials is the easiest way to weed out the competition. First and foremost, moving companies must have an operating license in order to legitimately move your things.
Second, the company's experience speaks volumes about their qualifications. Look for a company that has been in business for at least 10 years. At Gilmore Services, we have close to 60 years of experience in the Pensacola area handling residential and interstate moves, and we're an official Wheaton Interstate Moving agent.
Finally, does the company mandate background checks on employees who are doing the actual moving? This type of rigorous screening is essential for peace of mind, knowing that your life's possessions are in capable and trusted hands.
What are other people saying?
Word of mouth goes a long way. In fact, the advice from friends and family is the most persuasive measure, even over traditional advertising and Internet communications, when looking for information on a new product or service, according to the Nielsen Global Survey of New Product Purchase Sentiment.
Take a look at the company's website and customer reviews to find out their public perception and learn what other people are saying. A moving company with a strong online presence can help you learn even more about its offers, values, expertise and real-world experiences.
Ultimately, it's necessary that you trust your moving company to take care of your valuable items. Whether you're moving from a temporary home of six months, or a lifelong residence of thirty years, finding the right people to trust is essential. Find out how Gilmore Services can take care of your next move with caution, care and almost 60 years of experience.