5 Ways Shredding Companies Secure Your Sensitive Information
Tue, Dec 01, 2020
By: Jim Beran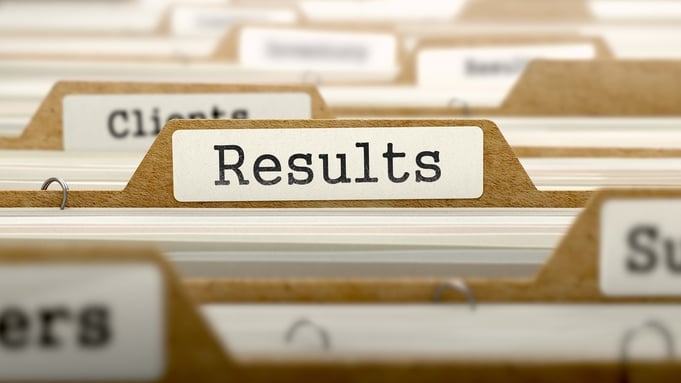 Keeping your clients' and employees' sensitive information away from prying eyes is something every company should stay on top of. Even an inadvertent breach could result in hefty fines. You can protect data in your office, but what happens to that data after you're done with it?
If you pay employees top dollar to stand there and shred documents or do not have a secure place to store files that are no longer needed, contact Gilmore Services about a shredding service that best fits your needs.
1. Protect Clients' Sensitive Information
Protecting your clients' sensitive information is not just about keeping documents out of sight, though that is a large part of it. Using a shredding service takes care of paper documents that you no longer need, but there are other methods you need to implement.
Do not click on pop-ups and unknown links, and do not open unknown emails. These could lead to a phishing site or even put a virus onto your computer or the server.

Always use strong passwords and authentication—a strong password as at least 10 characters, capital and lowercase letters, numbers, and symbols. Your employees should also change their passwords regularly. Adding multi-factor authentication also helps mitigate the risk of being hacked.

Make sure the Wi-Fi is secure. You should also change this password frequently. Using a virtual private network (VPN) for remote workers also adds a layer of protection.

Use a good firewall at the office, and if you have employees that telecommute, they should also have a good firewall on their computers.

Invest in security systems, such as malware detection software and antivirus software. Back up your data on an external hard drive. Make sure remote employees also have some form of antivirus software, including malware detection software.

Always back up your files and install security updates.

Restrict third-party access except to the areas they need. You should also password protect digital files and only allow those employees who need those files access.

Provide consistent education and training on security protocols.
2. Declutter your office or home!
Know when to get rid of old files and documents that you no longer need. Many industries must store data for up to seven years or even longer, but once that time has passed, keeping those files and / or documents increases the risk of a data breach.
When you use a shredding service to shred sensitive information, you have the option of keeping locked shred boxes on the premises. As a file or document becomes obsolete, you can put it in the shred box.
Additionally, instead of holding onto notes and other individual documents that do not need to be filed, you can drop them right into the shred box.
3. Protect Your Sensitive Personal Data
Protecting your data at home is usually easier than at work. You know what is legitimate as far as emails and phone calls. But when you are at work, you might not know if a phone call or email is legitimate when it is about a client.
Keep in mind that the same rules apply: No legitimate company will initiate a call or email to ask you for a client's confidential information over the phone or via email.
4. Keep your company compliant with state and federal laws
As a business owner, keeping your client's sensitive information secure is not only critical to the reputation of your organization, but state and federal laws mandate that you do so. Laws like HIPAA and FACTA were created to protect consumer and patient data.
Healthcare organizations are mandated by HIPAA to keep medical records secure, as well as other organizations.
Having a breach of your information to identity thieves could result in high fines and a major hit to your reputation.
5. Records Management and other information security services
Many shredding organizations offer more than just shredding! Records management systems, hard-drive destruction, and other information security services are readily available.
Having a mix of these services can save you big in the long-run with building and maintaining your reputation with your customers and community.
Implement a Data Breach Notification Process
When you implement a data breach notification process and combine it with limited access to files, you can trace a data breach from within and outside your company. Protecting sensitive information isn't just protecting paper documents – it's protecting your digital data, too.
Don't Leave Confidential Documents in Plain Sight
Finally, never leave confidential documents in plain sight. Whether it's on your desk or a shared printer, on the shelf in a locked file room, or anywhere else, anyone that shouldn't have access to the documents can walk by and pick up the documents, or even just memorize a piece of confidential information that sticks out.
Contact Gilmore Services
To help mitigate a security breach, contact Gilmore Services, a Pensacola shredding company, to discuss document shredding service options for your office.