3 Major DIY Pensacola Moving Mistakes to Avoid this Season
Wed, Jun 28, 2017
By: Patrina Sykes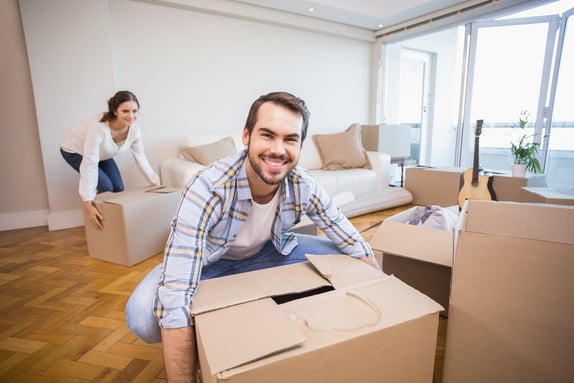 Whether you're moving into your family's dream home, downsizing, or relocating your growing business, across the country or just across town, moving is both exciting and stressful. With the right preparation and professional help, it can be a wonderful experience. But some common mishaps can make an already difficult experience even worse.
You'll want to avoid major mistakes as you prepare for and carry out your big Pensacola moving project. But what are these common mistakes, and how can you avoid them while maintaining some level of control over your move?
Underestimating the work involved
The Problem: Most of us haven't had to coordinate a major move more than a few times in our lifetime, and even someone who's moved around more than most is likely to find every move is unique in unexpected ways. If you're trying to handle the entire project on your own, there's a good chance you'll find partway through the process that you have underestimated just how big a project it actually is. For many people, a move can become overwhelming, stressful, and the root of the moving day horror stories we hear about all too often.
The Solution: Do research and get all the facts early in the process. Speak to people who have moved to the area you're relocating to and get advice based on their experiences. Speak to moving professionals in the area to find out what sort of issues they routinely see people face as they're relocating. Make out a complete list of necessary tasks, and keep it in a safe place as you start moving through the tasks in priority order. When one or more aspects of the project is beyond what you can reasonably accomplish, consider getting help. It can be useful to delegate to family or friends, or bring on professional moving help.
Slipping into disorganization
The Problem: Moving is a big job and aspects of the project can sometimes span over several months. Because of all the pieces involved, conflicting timelines and overlapping priorities are common, which can get confusing and overwhelming. All of this is compounded if the project isn't carefully organized from the start. From the big picture items (like ensuring you've fully emptied your sold home by the closing date, and utilities are turned on in the new home) to seemingly minor details (like making sure the person driving your moving truck has the right address in their GPS,) every aspect of your moving project can be made easier if it's kept well organized.
The Solution: The most effective way to ensure everything stays organized throughout the move is to involve a professional Pensacola moving company from the start. Experienced pros have seen it all, and know exactly what to expect at each step of the process, so they can make sure even the smallest details isn't overlooked. Of course, if you're going to handle the project on your own, organization starts with documentation. Have a detailed checklist handy for the chaotic move day itself, and make sure everyone involved has an accurate list of phone numbers and addresses for anyone else working with you. That way, any minor inconveniences or errors can be resolved quickly and efficiently.
Ignoring the emotional impact of a move
The Problem: In an effort to carry out a successful do-it-yourself move and avoid being overwhelmed by all the various issues that inevitably arise, many homeowners become "moving machines", avoiding the emotional side of the situation until one of these common scenarios:
The job is done and they are then faced with a wave of emotions.
The emotions arise before the job is done, and they heavily impact the progress of the move.
It's important to remember that moving is stressful for everyone involved, including children and even pets. If the emotional side of things isn't adequately addressed throughout the process, it can build up to overwhelming levels.
The Solution: Take the time before, during, and after the move to address the emotional side of the moving process. You can prepare emotionally for a move just like you need to prepare in other ways. But don't stop there. During the move itself, make sure to reassure children and answer their questions. Give pets plenty of time to acclimate to their new surroundings, even anticipating "accidents" that may occur as they get used to the new digs. Remember to acknowledge and deal with your feelings too, or it could cause difficulties down the road.
There's no doubt that moving your home or business can be a difficult — even overwhelming — task. But, it can be exciting, empowering, and fun too! Be aware of the common mistakes people run into during a DIY move and do what you can to avoid stumbling into repeating them. And, of course, we welcome you to contact Gilmore Services, a professional, family owned Pensacola moving company with over 60 years' experience coordinating stress-free moves throughout the Gulf Coast area.